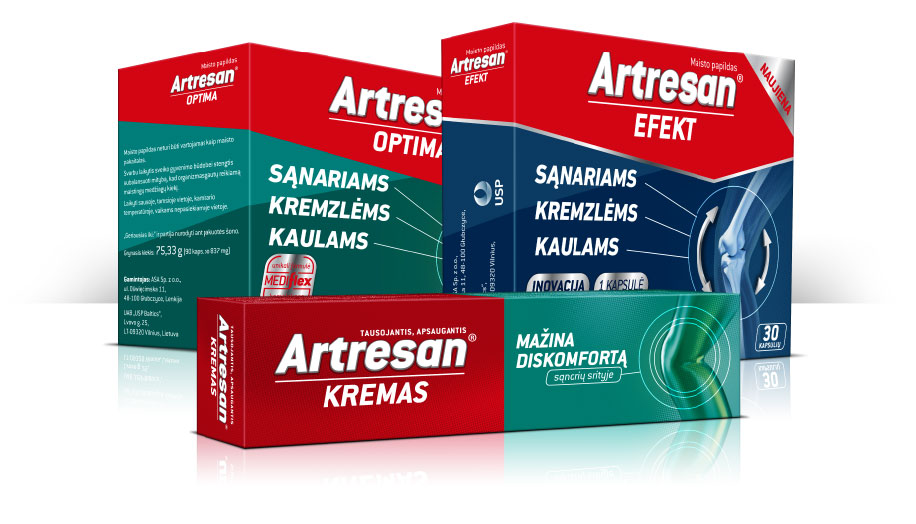 Inovative-formula based food supplements for joints.
Please read Patien Information Leaflet and use medicine as directed. Medicine that is used improperly may harm your health. If the symptoms persist or you get any side effects, you should talk to your doctor or pharmacist regarding further usage of the medicine. You can also report side effects to State Medicines Control Agency www.vvkt.lt , by post, Žirmūnų str. 139A, LT-09120 Vilnius, phone 8 800 73568, fax 8 800 20131 or e-mail NepageidaujamaR@vvkt.lt . You will find Patient Information Leaflets of the products above by clicking the photos of them.
1PharmaZOOM LT database, OTC , R5A, R5F, 2015-2016, sales value (wholesale, € excluding VAT).